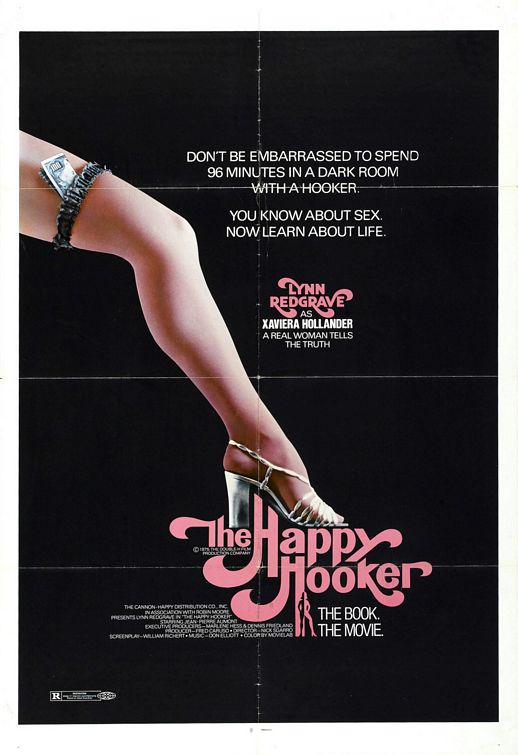 The Emperor's Club...is that the 796 Democratic superdelegates who are poised to trump the will of the people at their whim during the Democratic primaries ? Or is that the Democratic National Committee, who disenfranchised voters in two entire states during the Democratic primaries ?
Naw, it isn't a group of politicians at all. It's a different kind of prostitute, the kind that sell their bodies to emperors like Eliot Spitzer, Democratic governor of New York.
I guess I should write about what a hypocrite Spitzer is, and ask how a former prosecutor and attorney general who ran for governor on a platform of high ethical standards and cracking down on crime could prosecute people like the Emperor's Club and patronize them at the same time, but all you have to do is turn on the television to hear that stuff. Spitzer's hypocrisy is plain for all to see. I guess I could politicize this and talk about a "culture of corruption" within the Democratic party, like Nancy Pelosi did when Republicans were caught being corrupt, but that would only be partisanship, and basically dishonest, so I'll leave the dishonesty to Pelosi and her ilk. For every Democrat caught doing something like this, there is also a Republican caught doing something like this. There is no political party that has a monopoly on corruption. I could reel off at least twenty corrupt politicians from both parties right off the top of my head, and I imagine most of you reading this could also.
So, I'll take a different tack.
Spitzer spent $4,300 for a hooker ? For one night ? Are you kidding me ? And now they are saying he spent $80,000 for hookers ! That's a lot of booty for booty.
This proves what I always say about government spending. Your average Democrat will always spend way more than your average Republican. Compare Spitzer to Larry Craig, Republican governor of Idaho. When Craig allegedly went looking for a little something, he went to the airport restroom. That's called being a FISCAL CONSERVATIVE, folks. Craig didn't waste no $4,300 just to get laid. Just think, all that money Eliot Spitzer wasted on hookers could have been used to buy little Johnny a new kidney, or buy food for those who are hungry in the world. Instead, Spitzer just throws all that money down a hole (pun intended). Larry Craig didn't waste money like that. I bet Craig, had he been able to complete his transaction, would have been in and out (pun intended) for twenty bucks, maybe less. THAT'S a public servant, ladies and gentlemen.
People are saying that Eliot Spitzer was a potential presidential candidate prior to this sex scandal, so I have to ask this question - Since when does a sex scandal disqualify a Democrat from being president or in a position of government power ? Hello ??? McFly ??? Just how short ARE everyone's memories ?
And haven't we seen enough of the wives of these cheaters standing beside them at the press conference, looking like they've just been hit with a club, but "standing by their man" (who didn't stand by them) ? The only time I ever want to see this again is if the wife wacks the sob over the head with a frying pan right on national tv. Stand by this.
As always, the message here is - power corrupts. It always has, and it always will. There is no way to eliminate it, but in order to minimize it, here's a suggestion:
Don't hand all the power over to the government in the first place. That's where those low taxes, limited government, free market ideas come from. Too bad we don't have political parties that actually follow them, as our founders intended.
Clinton/Spitzer in '08. I hear Obama turned down Hillary's offer of the VP job. Pretty rude of him after Mrs. Clinton was kind enough to offer, don't you think, lol ? Sounds like the Clintons are still in denial. I figure Spitzer would be a good fallback choice for Hillary. She's used to handling cheaters. Plus, with both Spitzer and Bubba in the White House, the Emperor's Club would probably go public and become a good growth stock.