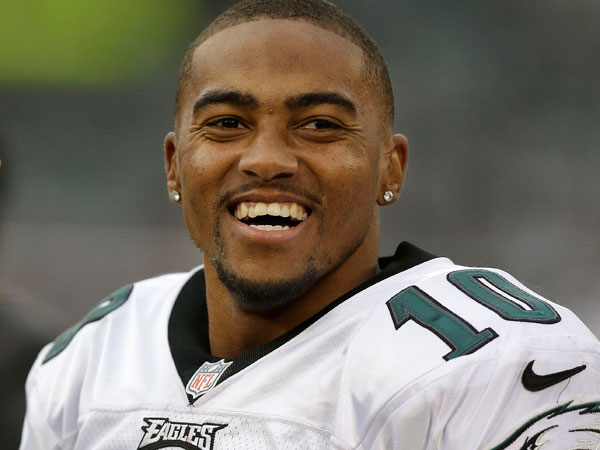 The Washington Redskins and former Philadelphia Eagles three-time Pro Bowl wide receiver DeSean Jackson agreed to terms on a three-year contract late Tuesday night, ESPN and NFL Network reported.
The deal is reportedly worth $24 million and includes $16 million guaranteed.
The Browns think Jackson is a good player and did homework on him, but they didn't appear to be serious suitors despite reports to the contrary.
NBC Washington sports anchor Diana Russini reported Tuesday afternoon that the Browns were "going hard" after Jackson "with [an] offer." ESPN.com's John Keim reported Tuesday night that the Browns had "serious interest" in Jackson.
The Browns' reported pursuit of Jackson, 27, might have been leaked in an attempt to apply pressure to the Redskins. Regardless, it's now certain he won't be coming to Cleveland.
As many as nine teams, including the San Francisco 49ers, Oakland Raiders and Buffalo Bills, reportedly expressed interest in Jackson after the Eagles cut him Friday amid questions about his off-field behavior and alleged connections to Los Angeles street gangs.
But Jackson only visited one team -- the Redskins.