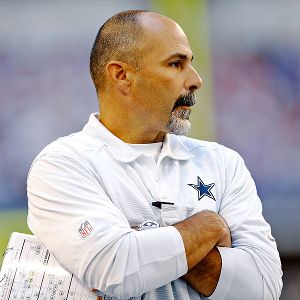 The Browns will interview Dallas Cowboys special teams coordinator Rich Bisaccia for their head-coaching vacancy on Saturday, Fox Sports' Jay Glazer reported tonight.
The Washington Redskins confirmed they interviewed Bisaccia for their head-coaching job on Jan. 3. But they chose former Cincinnati Bengals offensive coordinator Jay Gruden instead and hired him last week.
Bisaccia has 31 years of coaching experience on his resume, including 12 seasons in charge of NFL special teams units. He has never been a head coach.
Bisaccia, 53, joined the Cowboys in 2013 after guiding the San Diego Chargers' special teams from 2011-12 and serving as an assistant head coach in his final season with the organization.
After coaching in the college ranks for 19 seasons, Bisaccia got his first NFL gig with the Tampa Bay Buccaneers in 2002 and helped the team prevail in Super Bowl XXXVII. He coached special teams, running backs and held the title of associate head coach before leaving following the 2010 season.
His stops on the collegiate level were at Mississippi, Clemson, South Carolina and Wayne State.