From the U.S. Energy Information Administartion today: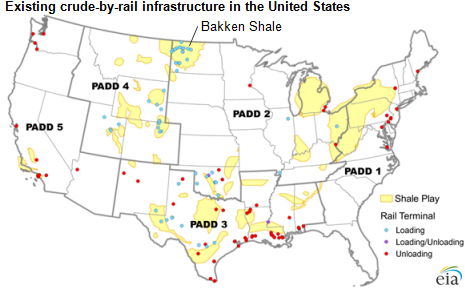 Source: U.S. Energy Information Administration
Note: Data are as of March 2014. PADD denotes Petroleum Administration for Defense District.
---
As onshore crude oil production in the United States increased over the past few years, producers have increasingly moved crude oil out of production areas by rail. Producers in North Dakota, in particular, have used rail to ship crude oil to refineries and midstream companies at newly built unloading terminals on the East Coast and West Coast.