From the U.S. Energy Information Administartion:
Jul 30, 2013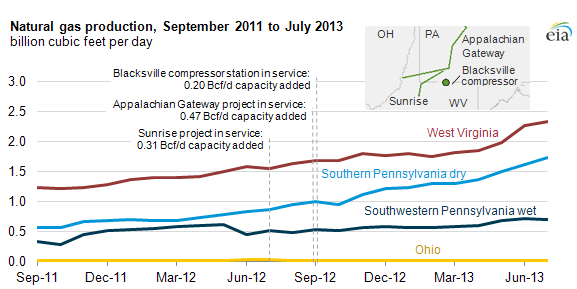 Source: U.S. Energy Information Administration calculations with data from Bentek Energy LLC.
---
A notable increase since early 2012 in natural gas production in West Virginia and nearby counties in southern Pennsylvania continued through July 2013. Although producers have increasingly shifted their attention to more liquids-rich shale gas in the wet gas regions of these states, production in the dry gas regions has benefitted from the addition of infrastructure, improving takeaway capacity from their gas fields.