From the U.S. Energy Information Administration today: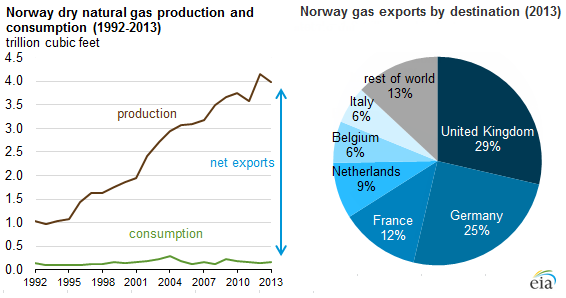 Source: U.S. Energy Information Administration, International Energy Statistics
---
Norway is the world's third-largest natural gas exporter, after Russia and Qatar. In 2013, Norway supplied 21% of total European natural gas needs. Norway's natural gas reaches the Continent mainly via its extensive export pipeline infrastructure (see map below), while a small fraction is exported as liquefied natural gas (LNG) by tanker. The largest recipients of Norway's natural gas exports in 2013 were the United Kingdom, Germany, France, the Netherlands, and Belgium.