From the U.S, Enery Information Administartion:
Sep 11, 2013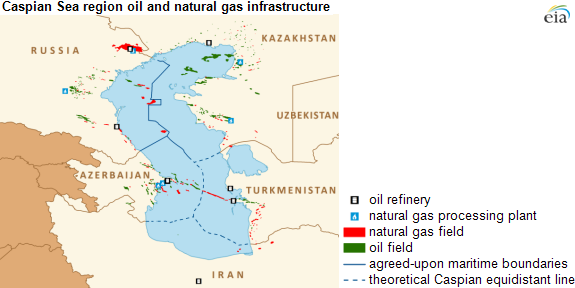 Source: U.S. Energy Information Administration, U.S. Geological Survey, IHS EDIN
Note: Click to enlarge.
---
The Caspian Sea region, which includes Russia, Azerbaijan, Kazakhstan, Turkmenistan, Uzbekistan, and Iran, is one of the oldest oil-producing areas in the world and is an increasingly important source of global energy production. The area has significant oil and natural gas reserves from both offshore deposits in the Caspian Sea itself and onshore fields in the region. Traditionally an oil-producing area, the Caspian area's importance as a natural gas producer is growing quickly.