From the U.S. Energy Information Adminstration today:
Oct 28, 2013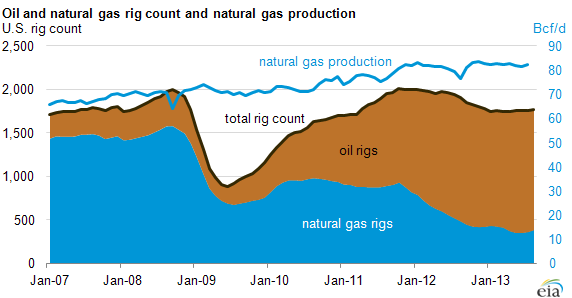 Source: U.S. Energy Information Administration, based on Drillinginfo
---
In the past, the number of gas-oriented drilling rigs in a particular region has been a common metric for estimating the production of natural gas. However, technological advances have led the way to the widespread use of new oil and natural gas extraction techniques that have opened up a hydrocarbon resource base dramatically larger than previous estimates. Because of these new methods of extraction, generally in wide use since 2007, natural gas production has steadily risen, while the number of active rigs characterized as targeting natural gas has fallen dramatically.