From the U.S. Energy Information Administration:
Jul 24, 2013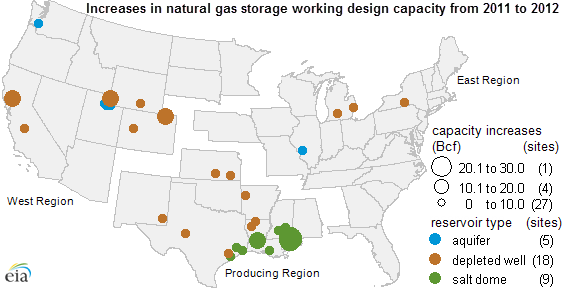 Source: U.S. Energy Information Administration, Form EIA-191 Monthly Gas Storage Report.
Note: Locations of storage facilities presented on the map are approximate. Some symbols representing storage facilities may overlap.
---
EIA has two measures of the volume of working natural gas that can be stored in underground facilities for future use—demonstrated maximum and design capacity—and both increased by about 2% from November 2011 to November 2012, according to EIA's latest report. Working natural gas is the volume of gas in a reservoir that is available for withdrawal.