You've probably seen the latest news about O.J. -- that he's a suspect in a burglary case in Las Vegas. He says he's innocent. Been there, heard that. When does he launch the search for the real burglars?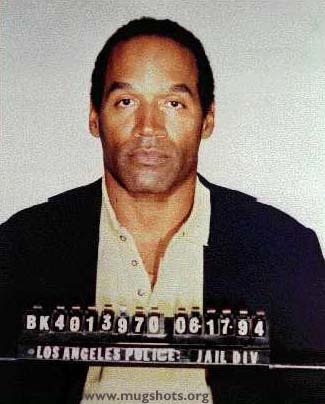 Simpson in Earlier Times
But here's the paragraph I found most interesting in the AP story:
The Palace Station, an aging property just west of the Las Vegas Strip, is one of several Station Casinos-owned resorts that cater to locals. The 1,000-room hotel-casino, with a 21-story tower and adjacent buildings, opened in 1976.
O.J. apparently can't even get into the best casinos. When every semi-star under 30 is able to hang out in the exclusive joints, Simpson's legendary football status has long since been overshadowed by the suspected-killer tag.