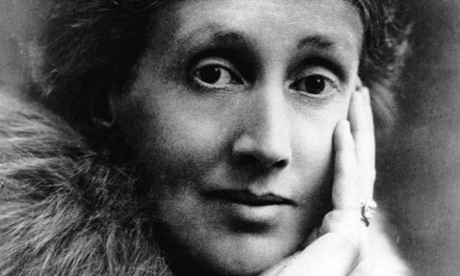 If you're looking for my posts about the inauguration, they are below. In this post, a little bit of this, that and Virginia Woolf, after the jump.
Don't forget that "Lost" is back tonight with two hours of new episodes, and it is very, very good. Plenty of information, plenty of excitement, and still lots to puzzle over.
"Lie To Me" premieres tonight on Fox. Tim Roth stars, and I like what he's doing. But I'm still concerned that the show -- about an expert at determining when people lie -- is something of a dead end. Still waiting for a second episode before I decide.
I'm back in school, and one of my professors passed along an essay on reading by Virginia Woolf. I loved this passage from it:
The great writers ... often require us to make heroic efforts in order to read them rightly. They bend us and break us. To go from Defoe to Jane Austen, from Hardy to Peacock, from Trollope to Meredith, from Richardson to Rudyard Kipling, is to be wrenched and distorted, to be thrown violently this way and that. And so, too, with the lesser writers. Each is singular; each has a view, a temperament, an experience of his own which may conflict with ours but must be allowed to express itself fully if we are to do him justice. And the writers who have most to give us often do most violence to our prejudices, particularly if they are our own contemporaries, so that we have need of all our imagination and understanding if we are to get the utmost that they can give us
Considering what has happened this week, I think a lot of that could also be applied to great politicians -- or to other art forms. Think of the way great shows like "The Wire" and "NYPD Blue" have turned our heads around.
And in film, I've spent a lot of time lately with Oscar bait -- including "Gran Torino" and "Slumdog Millionaire," posted about below, and "Milk" and "Frost/Nixon," which I hope to post here soon -- and each tries to challenge the audience, albeit in somewhat different ways.
Some of those challenges are less successful than others; as I said before, "Slumdog Millionaire" is an old-fashioned movie at heart, and I was disappointed ultimately by "Frost/Nixon." But "Gran Torino" has great virtue and "Milk" is an impressive effort. And I still think "The Dark Knight" deserves major awards consideration for more than just Heath Ledger's performance; it's a movie full of ideas and disturbing contradictions. (If the Oscar nominations on Thursday have "The Dark Knight" and "WALL-E" up for best picture, I will have some cause for rejoicing.)