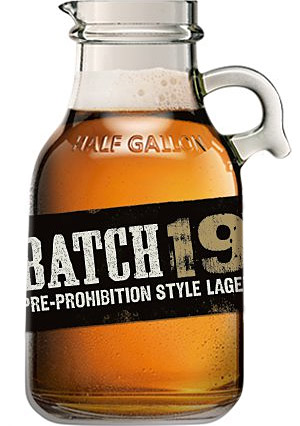 MillerCoors is releasing a beer made using a 91-year-old pre-Prohibition recipe in the Cincinnati, Cleveland and Columbus markets this month. The beer, called Batch 19 Pre-Prohibition Style Lager, will be available in select locations (see list below).
MillerCoors said it discovered the recipe in an old logbook in the Coors brewery archives. It described the beer as having "a bold, hoppy flavor that is well balanced using a rare combination of Hersbrucker and Strisslespalt hops." The beer was first introduced in 2010 in Chicago, Milwaukee, San Francisco, Washington, D.C., Denver and Boston and is now expanding distribution.
"Many recipes were lost when Prohibition banned beer in 1919 and we're thrilled to be able to bring beer drinkers a taste of the past," brewmaster Manny Manuele said in a prepared statement. "When we uncovered this recipe, we knew we had something special and the great response has allowed us to share it with even more fans."
The brewery said the beer will be available at the following bars and restaurants:
Cincinnati: Arlin's, City View Tavern, Crowley's, Fries Cafe, Head First, Mainstay Rock Bar, Monty's, MOTR Pub, Neons Unplugged, Plum Street Café, The Annex, Washington Platform and Yesterday's.
Cleveland: Midtown Booths, ParkView Nite Club, Speakeasy at Bier Markt, Major Hoopples River Bed Cafe, The Lincoln Park Pub, The 1899 Pub, Becky's Bar & Grill, ABC the Tavern, The Greenville Inn, Riverwood Café, Eastland Inn, Kenilworth Tavern, Tradesman Tavern, Cedar Lee Pub and Grill, The Wild Goose, Pickles and Pints, and Reddstone.
Columbus: Bob's Bar, Dempsey's, Easy Street Café, Grandview Café, Mac's Café, Matt the Miller's, Mug-N-Jug, Old Bag of Nails, Park Street Tavern, Plank's, The Bogey Bar & Grill, The Old Mohawk, TT Murph's and Woodland's Tavern.