Pets Blog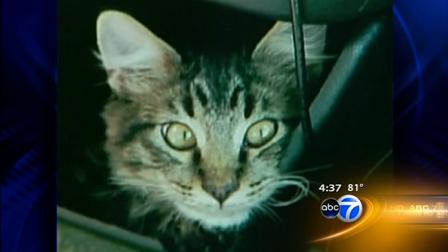 CHICAGO - A cat from New Mexico has turned up in Chicago after wandering 1,300 miles from his home, officials said.
Charles was picked up as a stray by Chicago Animal Care and Control but his life was spared when staff found a microchip implanted between his shoulders and were able to contact his owner, Robin Alex of Albuquerque.
Alex was elated to hear that Charles had been found, but said she couldn't afford the flight to Chicago to bring her home.
Luckily another Albuquerque resident who was going to be in Chicago for a wedding offered to bring Charles home to New Mexico.